Memorial Service Was Held on – June 21, 2014
"Brian's ashes were scattered on Parker Mesa in Goleta overlooking the bluffs of the Santa Barbara Channel looking out towards open Ocean" – This was one of his favorite painting locations.
---
A Celebration of Brian Brennan's Adventurous Life
Brian Brennan's Obituary Notice: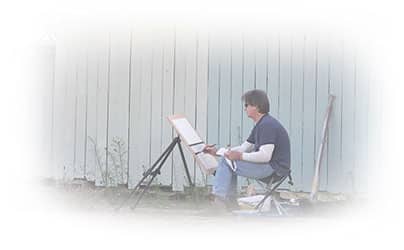 Born May 2, 1941 and after a brief illness, passed away quietly May 30,2014. He greatly enjoyed his childhood in Tacoma. WA where he developed life long friendships, his keen interest in art, science, music and engineering.He moved to Southern California to attend Art Center School of Design, followed by a career in advertising.Subsequently living in Brent wood, Thousand Oaks, and finally Santa Barbara to care for his mother Betty. It was here he became an accomplished plein air watercolor painter, even inventing innovative new tools and ways to enhance his paintings. An avid traveler, visiting relatives in Brazil was one of his favorite highlights. Conviviality was Brian's greatest personality attribute, making loyal life long friends from all parts of the world.In the last few years he returned often to Tacoma to be with much loved friends. His engaging wit and love of banter will be greatly missed by all his family and friends.
---
Brian Brennan – Memorial Program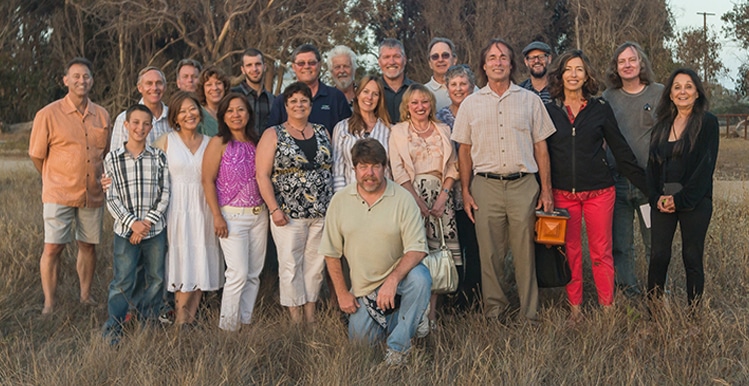 A Special Thank You…
Thank you to Brian & Kathy MacInerney for providing a warm and loving environment at their home in Santa Barbara for the Memorial Celebration. Mark McInerney and Jeff Shoket for their photography, video expertise in recording the days events as it happened. Jeff Shoket for creating the memorial program, final movies, and this website on Brian's behalf. A huge thank you to Enih & Tom Phillips for their help in organizing the day and especially Enih for being a remarkable friend indeed to Brian when he most need her… ! Thank you to everyone that attended and all those that sent there beautiful thoughts of Brian on this day that made it special in remembrance of his extraordinary life and relationships…